There is more to Facebook Messenger that you may think of. It is highly addictive and nonetheless the most popular of all social media channels. But have you ever wondered that this single app can be the treasure house of features that you may possibly need on the daily basis.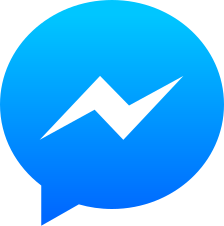 It can do a lot more than the usual chat or communication. We will help you know the hidden gem that Facebook Messenger is and how to make the most of it. Our 15 hidden Facebook Messenger tips and tricks will help you do that.
15 Facebook Messenger Tips and Tricks
#1. The Hidden Inbox
Not all messages on Facebook land up into your inbox. Facebook hides messages from people it thinks you might not know and they get stored in the 'Message Requests' inbox. They are the filtered messages and can be accessed by clicking 'See Filtered Messages' tab under 'Message Requests' in the 'People' option on Facebook messenger.
#2. Multiple Login feature
If you have an Android Smartphone, multiple people can log in via your Facebook messenger at a time. To start this, open your Messenger chat and go to Accounts option. You can edit or add multiple users at a time.
The account of each user will stay private and it can be unlocked only when the owner logs in with his credentials or passwords. This way you can share your phone with multiple people in a single app.
#3. Share Dropbox files
You can share files from Dropbox by a single click on Facebook messenger without having the need to log out or go anywhere. Simply click on 'More' button on Messenger Chat and you will see Dropbox appear.
You can send video as well as image files from your Dropbox directly to your friends without the need to leave the messenger app.
#4. Make Audio – Video Calls
You can make calls in your Facebook Messenger by using free voice calling by Facebook. All you need is a consistent data connection. Tap on the phone icon in chat and you can call any friend in the conversation.
For video calls, you need to tap on the camera icon and that will get you started.
#5. Spotify to Share Music
You can share songs and music related files with your friends from your Spotify account via your Facebook messenger.
The process is fairly simple. Simply click the 'More' menu on your Messenger Chat and select Spotify here. Spotify will open up and you can browse songs, select them and press 'Send' to share them with your friends.
#6. Mute Notifications
You can mute notifications in your Facebook messenger for a predetermined period of time. This is especially helpful when you are not in mood to carry out a conversation; you can mute it for up to 24 hours at a time until you turn it back again
#7. Set Nicknames
Did you know that you can set nicknames for your friends on Facebook messenger? All you have to do is click on your friend's name and then tap 'Nickname'. You can type a nickname and that will appear in Messenger Chat from now on.
#8. Keep Messenger Private
There is a way to keep anyone from accessing your Facebook Messenger even if they have full access to your phone. You can hide previews in 'Settings' tab and keep those prying eyes from reading your private messages.
#9. Share Location
Facebook messenger is reliable when it comes to sharing your location with a friend who is expecting your response while waiting. Simply tap the three dots button and 'Location' will appear. Click on it and it will send your accurate current location.
#10. Send a GIF
We all love GIFs. They are the great way to send a hilarious response to a conversation with our closest pals. Locate the 'GIF' icon on top of your keyboard in Messenger chat and tap on it.
You can find many GIF reactions there or alternatively click on the three dots and select the GIF keyboard.
#11. Play Chess
Chess aficionados anyone? Well, you can play chess with your friends on Facebook messenger. Sounds great, we know right! For that, you have to type @fbchess and a chess board will appear.
You or your friend can choose to make a move and you can select pieces by using letters. For instance, use K for the king, Q for Queen and likewise. To move it simply add the letter and number of space you wish to place it too.
#12. Using Messenger as your Boarding Pass
What can be cooler than this to use your Facebook Messenger as your boarding pass? KLM Royal Dutch Airlines provides an option for using Facebook messenger while you book your tickets.
You can choose to receive information about flight updates and even select to use your Facebook Messenger as a boarding pass. They do it by starting a messenger thread to send over flight related information to you.
#13. Play Basketball
Play basketball on Facebook Messenger with your friends and that too without the need to leave the app. To start with, send a basketball emoji to your friend and tap on the message.
This will activate the game and you can play it right there. This game addition is new by Facebook and fairly simple to play. To get the ball towards the hoop, swipe it and for every ball through the hoop you get a point.
Your score will be final until you miss and then it will be your friend's turn to beat this challenge. What a fun and easy way to hang out more with your friends!
#14. Send Money for free
Have you heard this? You can send money over Facebook messenger by linking your debit card. This service requires a USA debit card so it can be availed in the USA only. You need your card to be registered to the account and then you can send money for no additional fee.
Sending money is quite easy and free and all the debit cards are supported. To get started with this, add a card to your account under the Settings menu.
#15. Create your Username
Facebook lets you customize username of your choice for your profile. The custom QR code option lets anyone start Messenger chat with you by scanning the code. For custom username, go to 'Me' section of the app and click it to set your desired username.
For QR code scanning, tap the '+' sign at top right of 'People' and then you can Scan the code which will start a conversation instantly.
Facebook Messenger is something indispensable and has become an important part of our lives. The new features are revolutionary and are going to change the whole Facebook messenger experience for you. So, get going with these awesome and the best hidden Facebook Messenger tips and tricks.
If you like the article, do share these valuable tips and the post with your friends on social media.