So today, I will personally be showing you all the possibilities to configure the Facebook instant articles for your WordPress blog. Don't worry, it's a simple process and it can be done within few minutes if you have your content ready!
Before we dig down into the process, to those who have no idea about this thing I will be first explaining what is Facebook Instant articles. So here it is: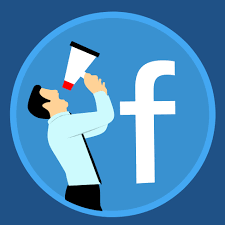 Do You Know What are Facebook's Instant Articles?
Well, if you are an internet savvy you are well aware that to open an article of your blog from Facebook page, it takes a lot of time (if your site is slow). Taking this into consideration, Facebook launched the instant articles feature to speed up the process. It's an HTML 5 document which is especially designed for mobile users.
Once you optimize your website with Facebook instant articles feature, the webpage opened by the user on Facebook, will not redirect to your site. Instead, it will open a separate HTML 5 document which includes your website article. This will surely reduce the time to open the article. It is helpful in many ways but every feature has its drawbacks and in this case, it will not show up the WordPress widgets in Facebook instant article. But still this feature can be pretty useful for those who want a huge number of readers, especially mobile users.
So this was all about the features of Facebook instant articles. Now that you know why this should be used by every blogger and digital marketer, let's now see how you can set it up with ease.
How to Configure Facebook Instant Articles for WordPress
The very first step is to login into your Facebook account and that account must have the Facebook page of the WordPress blog which you want to configure. So let's start the thing!
Step #1. Once you are done with logging into your account, navigate to Instant articles sign up page.
Step #2. Now you will see an option for Sign up. Just click on it. This takes you to the page where you need to select a specific Facebook page of your WordPress blog.
Step #3. Now click on Enable Instant Articles to make sure that the option instant articles appear in your Facebook page's publishing tools option.
This is your first step towards setting up the Facebook instant articles on your Facebook page.
How to Submit it for Review
Now let's see the next step you need to follow to configure Facebook instant articles. Here are few steps you need to follow:
Step #1. Once you open the instant articles in your FB page's publishing tools option, you can see a third option which is Claim Your URL. Please claim the URL before you proceed further.
Step #2. Add RSS feed
Step #3. That's it. Now submit for a review.
Adding Code in WordPress Header and Activating RSS Feed
Step #1. Tap on Claim your URL and you will see a code which you need to paste it in your WordPress's header.php file.
Step #2. Once you copy this to your site, click on Claim your URL and you will see that it's successfully done.
Step #3. Now it's time to add the RSS feed to your Facebook page. To do this, you need to navigate to instant article settings and then to RSS feed option. Now add the RSS Feed URL which will be Techieburp.com/feed/instant-articles. This must be pasted in Production RSS Feed box. Click on save and the RSS feed will now be active on Facebook instant articles.
But this doesn't end the process yet. There's some more to it. You need to configure the Facebook instant article feature in your WordPress too. So here's how you can do it.
Setting Up the Facebook Instant Article in WordPress
Step #1: First step is to install this Plugin in your WordPress which gives you an option to set up the instant article feature on your website.
Step #2: Now navigate to this page and click on Add a new app.
Step #3: You need to select the option as a website on the pop-up.
Step #4: Now you have to click on Create App ID and then enter the URL of your website excluding HTTP:// or HTTPS://
Step #5: Click on Next and you will see the App Secret and App ID (copy this to paste it in WordPress plugin later).
Step #6: On the other hand, you need to make sure that your app is live to the public. To do that, navigate to App review from the left-hand side menu, toggle it to YES and click on Confirm.
Step #7: So this is what all you have to do in developer's Facebook page. Now go to "WordPress plugin of Instant articles".
Step #8: Now open the plugin and paste the App ID and App secret which you copied earlier in Step 5.
Step #9: The very next second you will see login with Facebook option, just login using Facebook.
Step #10: Now select a page from the menu appeared in the plugin and click on next. This will make the plugin active now and it's successfully synced with your page.
Step #11: There's an option to customize the font size and style of your instant articles. Although, default if preferred you can still play with it.
Step #12: Default option needs a logo which must in the size of 690×132 pixels. Make sure that the website logo is the same you upload here. Click on save once your logo is uploaded.
So this is it? Well, there's one more thing that you need to do to make sure that the articles posted on the site are live on Facebook instant articles.
Here's What You Must Do In WordPress
Step #1. Open the WordPress dashboard of your website.
Step #2. Now navigate to posts section and open 10 posts which were published previously and put them in edit mode.
Step #3. Next step is to save all those 10 posts and these will be directly sent to Facebook Instant Article's RSS Feed.
Step #4. Right after this, you will be able to upload your articles for review.
Step #5. Click on Get Started! And that's all!
So this is how you create Facebook instant articles for your WordPress Blog and let them display on your Facebook page. Besides this, you can also earn through Facebook audience network. You can get your account approved within no time.